Maritime Skills Academy expand their online courses 
The Maritime Skills Academy has always taken pride in being a progressive, forward-thinking training centre with an exceptional level of training and we are expanding our online STCW maritime courses.

During these unprecedented times, we are facing due to the COVID-19 outbreak, the health and safety of our delegates and trainers has never been more important and our main priority is to always keep our standards of learning the highest possible.   
 
Therefore, the MSA team is determined to approach this situation with a positive attitude and keep our ethos "Setting New Standards Together" at the heart of everything we do.   
 
In order to help our seafarers still be able to train and be up to date with the latest industry requirements, we're delighted to be able to deliver new methods of learning whilst still bringing the excellent quality of training that we are proud to deliver.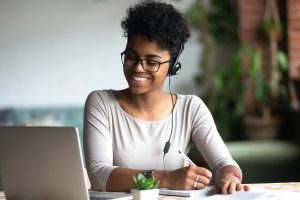 The Maritime Skills Academy has introduced a number of courses that are available online.  
• STCW Updated Advanced Fire Fighting 
• STCW Ship Security Officer 
• STCW Designated Security Duties 
• STCW Security Awareness 
• STCW Crisis Management & Human Behaviour 
• STCW Crowd Management 
• MNTB Recognised Course Train the Trainer IMO 
• Nautical Institute Maritime Internal Auditor 
• Nautical Institute Maritime Lead Auditor 
• Nautical Institute Company Security Officer 
• Port Facility Security Officer 
• GUEST Accredited Stewardess Interior Training 
 
In Addition to these courses, we are thrilled to have partnered with  Wärtsilä, a global leader in smart technology on a number of new projects. This partnership will enable us to enhance the delegate's learning experience with virtual reality and simulator cloud-based training.  
 
 
"Having the latest Wartsila equipment in our simulator centre, it's only natural we are in the best position to trial and test their new training products, they are bringing to market. To put the software through its paces and to collaborate like this, is an exciting time for the Maritime skills Academy" 
To find out more about our online courses, click  here. 
 
For more information,  contact us.
---
Sign Up For Updates, News & Event Invitations