Maritime Skills Academy Partners with NAPA to make Ship Stability Management Training Efficient and More Accessible
The safety of the crew and passengers is always the top priority. With this course, seafarers would be upskilled on various topics, such as: anticipating and mitigating stability challenges using the NAPA software to keep vessels steady in even the roughest conditions.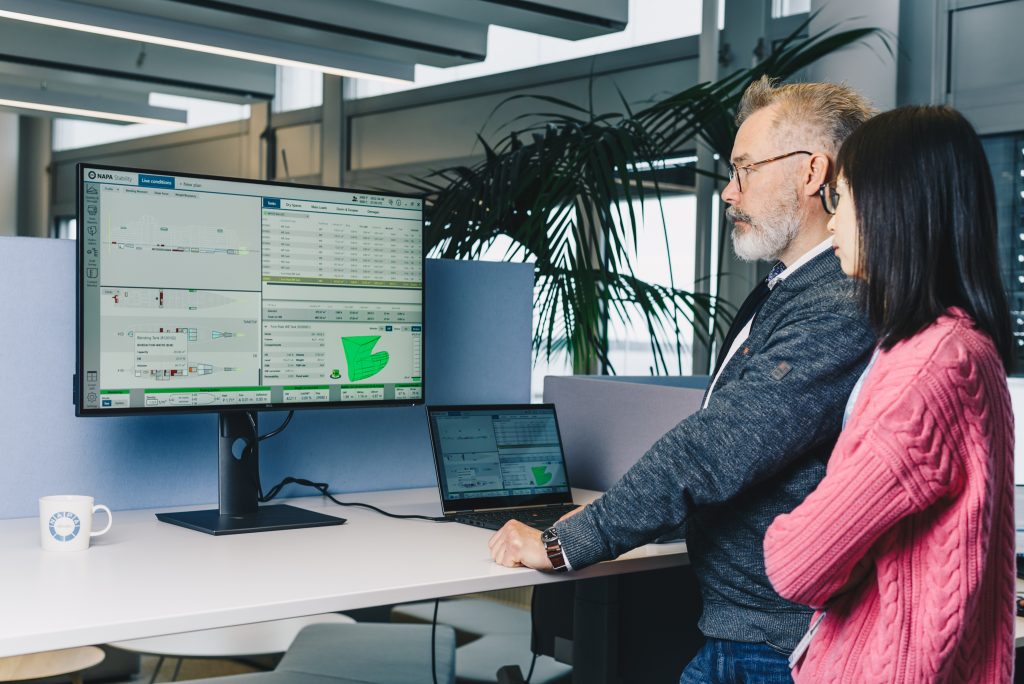 Why A Ship Stability Management Training Partnership?
NAPA, a global provider of maritime software and data services, has announced a partnership with Maritime Skills Academy, a leading maritime training provider, to facilitate access to advanced Ship Stability Management Training for seafarers and ship operators, both in person and remotely.
This partnership aims to make critical safety training more accessible, convenient, and efficient for crews, increasing the number of seafarers receiving such training. The course is designed to help seafarers stay ahead of the curve by training them in initial stability, the GZ-curve, stability in heeled condition, free surfaces Stability criteria, GM/KG requirements by using the latest and most modern type-specific NAPA Stability Management Computer.
Experienced MSA and NAPA-certified instructors will bring decades of maritime experience to the table, and Seafarers will benefit from a hands-on approach as they guide you through the intricacies of basic stability and NAPA Stability Management Programme.
"Theoretical knowledge is never enough. With this course, our aim is to provide hands-on experience with the industry-leading latest NAPA Passenger Ship Stability Management tool," said Mark Jaenicke, Operations Director at the Maritime Skills Academy.
"This will enable seafarers to navigate real-world scenarios, calculate fuel efficiency, FW, and dry dock condition loads, and optimize ballast to perfection. The training will also equip you the crew to make informed decisions on the spot, ensuring stability in emergencies and unexpected weather changes." The training will ensure that seafarers get well-versed in IMO guidelines, keeping compliant and avoiding potential pitfalls.
The state-of-the-art NAPA Ship Stability Management Training for passenger ships is designed to empower maritime professionals with every needed skill and ensure ship stability at every turn. The course will include straining in various detailed aspects of ship stability management broken into easy-to-understand modules such as: Basic Stability Principles, Efficient use of contemporary NAPA Stability Management computer programme, Operations at Port, Operations at Sea, Intact and Damage Condition Stability concepts.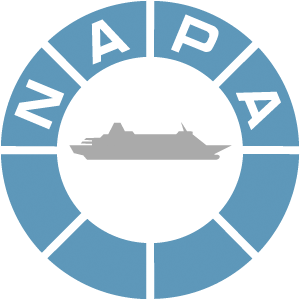 It will also provide specialised topics such as Introduction to probabilistic damage stability calculations acc. to SOLAS II-1 (SOLAS 2009/2020), exercises, IACS requirements to enable Safe Return to Port (IACS UR L5 Type 4 requirements), as well as requirements for Loading Computer System (Damage Control), LCS(DC), Deterministic damage stability and damage stability criteria.
Josip Kulas, Director of Training and Simulation at the Maritime Skills Academy, said: "Through this collaboration, the Maritime Skills Academy will leverage NAPA expertise in stability software and solutions to enhance the training programs on offer. The integration of NAPA software into the academy's curriculum will provide participants with hands-on experience and a deeper understanding of vessel stability, an essential aspect of maritime safety.
This collaboration marks a significant milestone in the maritime industry's efforts to adapt to technological advancements and foster a safer and more efficient environment for all stakeholders."
Lars Nickel, Managing Director, NAPA Germany Software GmbH, said: "Sustainable and smarter shipping requires the adoption of new technologies, which presents a significant training and upskilling challenge to keep up with the fast-evolving technical landscape. Safety and stability training is an essential part of this expertise-building. NAPA is proud to partner with Viking MSA to ensure that professionals have easy access to such crucial training with a combination of eLearning and classroom training,  to be able to maintain the highest safety and sustainability standards and be prepared for tomorrow's challenges."
Want to find out more about our Ship Skills Management Training course?
If you're interested in learning more about this course, then please contact Josip for more information.
---
Sign Up For Updates, News & Event Invitations