What Is A Maritime Academy?
At the Maritime Skills Academy, we offer a wide range of courses that cover everything from navigation and maritime law, to vessel operation and management. We also offer a variety of specialised courses that focus on specific areas of maritime transportation, such as tug operation and maritime security.
In this article, we'll be taking a closer look at the role of a maritime academy in maritime education, and the courses that they offer.
So, What Is It?
A maritime academy is a technical school that focuses on the study of all aspects of maritime transportation and related technologies. Maritime academies prepare students for careers as merchant marine officers and in other maritime professions.
Maritime academies have a long history that dates back to the 18th century, when the first maritime schools were established in the United States and Europe. These early schools were created in response to a need for trained sailors to man rapidly growing merchant marine fleets.
What Do Maritime Academies Teach?
Maritime academies are different from traditional colleges in that they typically offer intensive courses rather than academic degrees. Maritime courses typically last between one and five days, and focus on a mix of classroom-based learning and hands-on training.
Some courses offered by maritime academies are mandatory for all students who wish to enter a maritime profession.
Such as the Standards of Training, Certification, and Watchkeeping (STCW).
These courses typically cover the basics of maritime law, navigation, and safety.
Maritime academies also offer specialised courses that are specific to certain types of vessels, such as tugboats, tankers, and cruise ships. These advanced courses usually aren't required by law, but are still a condition of employment as mariners take on more responsibilities in their professions.
What Are Maritime Academy Courses Like?
The specifics of a maritime academy course will depend on the course being taken. That said, all maritime academy courses typically consist of both theoretical and practical training.
Theoretical Training
Theoretical training is usually classroom-based, similar to what you would find in a traditional college setting.
However, maritime courses often have a more hands-on focus than most college classes. This is because much of the information being taught is best learned through experience. For example, a course on maritime law might include case studies and real-world examples to help students understand how the law applies in practice.
Practical Training
Practical training is an essential part of maritime education. Maritime academy students typically spend a significant amount of time learning how to operate vessels and handle various maritime tasks.
Practical training is often conducted on-site at the maritime academy, using mock-ups or simulators that replicate real-world conditions. An example of this is the Maritime Skills Academy's Tug Simulator (TUGS), which is used to train delegates in the operation of tugboats.
Practical training also often takes place on actual vessels. This type of hands-on experience is essential for students to get a feel for what it's actually like to work as a seafarer.
Do You Need a Degree to Attend a Maritime Academy?
No, you do not need a degree to attend a maritime academy, but some advanced courses require that students complete more basic courses before enrolling. For example, the Maritime Skills Academy's Medical First Aid (MFA) course is a prerequisite for the Proficiency In Medical Care (PMC) course.
Proficiency In Medical Care (PMC)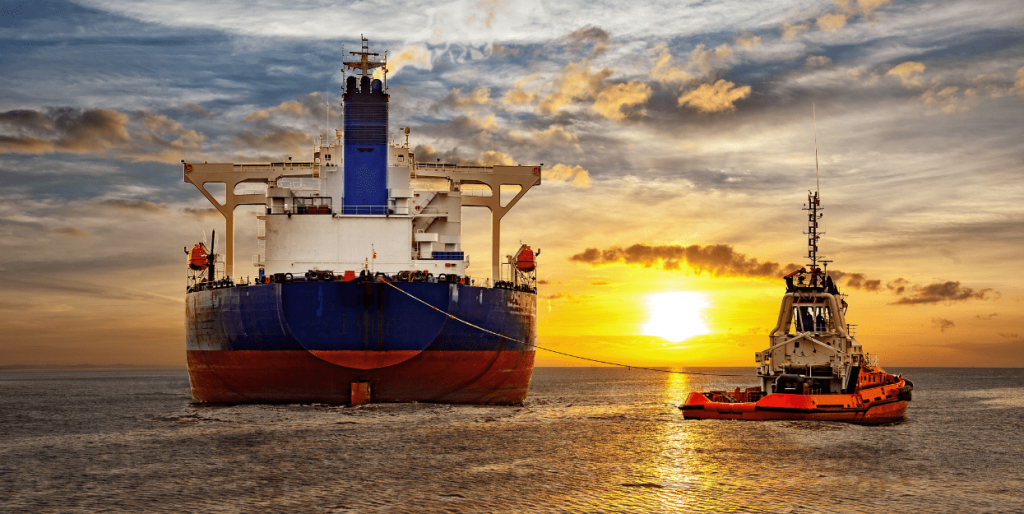 Maritime Academy Course Examples
Now that you understand the basics of maritime academies, here are a few examples of courses on offer at the Maritime Skills Academy to give you a better idea of what maritime courses are like:
The Maritime Skills Academy's Basic Safety Training (BST) course is a mandatory course for all students who wish to enter the maritime profession. The course contains all of the modules required to complete the Basic STCW certification, including:
Fire Prevention & Fire Fighting
Personal Survival Techniques
Elementary First Aid 
Personal Safety & Social Responsibilities
Security Awareness
The course is delivered over five days at one of our training locations in Dover, Portsmouth, or Gibraltar. 
The Crisis Management & Human Behaviour (CMHB) course is designed to help students understand how people behave in crisis situations and how to manage those situations effectively.
The one-day course covers topics such as:
Organising ship board emergency procedures
Controlling the response to emergencies on board
The psychology of emergency situations
Practising effective crisis communication
The course is designed for any seafarer who will be responsible for the safety of passengers in emergency situations, including ship officers, passenger ship staff, and lifeboat crews.
Trust Maritime Skills Academy With Your Maritime Education
The Maritime Skills Academy is a leading provider of maritime education and training. We offer a wide range of courses to meet the needs of both individuals and businesses.
Our courses are delivered by experienced Maritime Safety Instructors who are passionate about maritime education. In addition, our state-of-the-art facilities and equipment in Dover, Portsmouth and Gibraltar give our students the best possible learning experience.
If you're interested in enrolling on a maritime course, we'd be happy to help. Contact us today to find out more about our courses and how we can help you achieve your maritime goals.
---
Sign Up For Updates, News & Event Invitations