Q&A with Director of Training and Simulation, Captain Josip Kulas
MSA Portsmouth is home to our state-of-the-art simulation centre managed by Director of Simulation and Training, Captain Josip Kulas.
Our centre includes a 360 degree tug simulator and two full mission bridge simulators both fully adaptable of replicating a variety of real-world bridge, engine room and High Voltage scenarios including yacht, cruise and ferry vessel types.
We sat down with Cpt. Kulas to ask him how our simulator experience at MSA Portsmouth can truly help maritime professionals.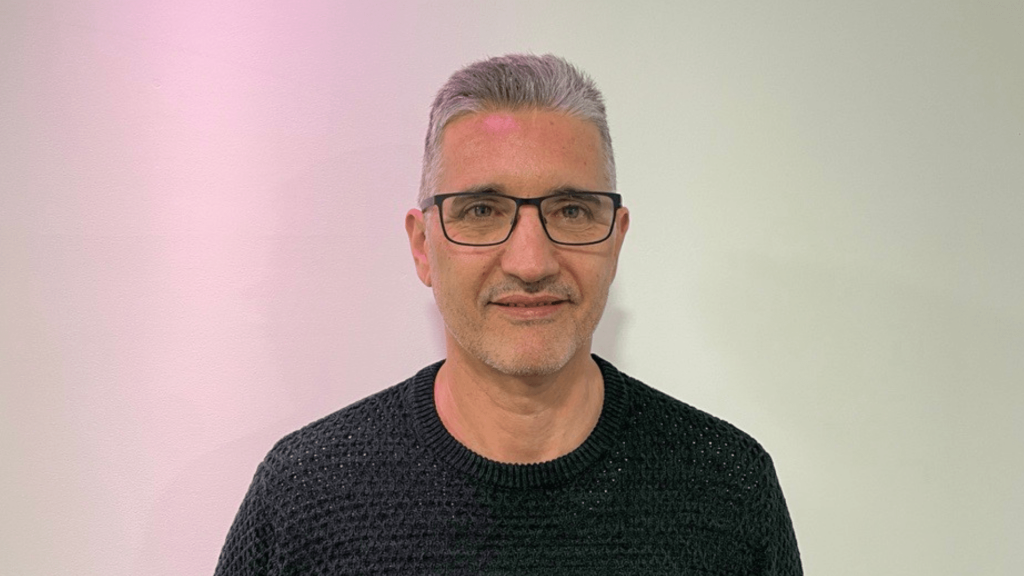 In your opinion, how has the Simulator experience developed over the years?
Simulators have seen significant developments over the years, with improvements in technology and more realistic simulation environments.
With advancements in computer graphics, virtual and augmented reality, and future artificial intelligence, simulators have become more immersive and provide more accurate and realistic experiences. The use of haptic feedback improved sound and advanced sensors also enhance the realism of the experience.
Additionally, there has been an increased focus on creating more realistic scenarios and challenges that test and develop the skills of the user.
This has led to a growing trend in using simulators for training and development, as well as for research and development purposes.
Why is using a simulator beneficial for shipping companies?
Using a simulator is beneficial for shipping companies as it provides a controlled and safe environment for training and practicing various ship-handling techniques, emergency procedures, and bridge resource management (BRM).
It allows crew members to develop and improve their skills, test new equipment and systems, and prepare for real-life situations.
Additionally, it reduces the cost and risk associated with on-water training and enables the crew to practice scenarios that are difficult or impossible to replicate in real life, such as extreme weather conditions or emergency situations.
The use of simulators in maritime training has become increasingly popular and essential, providing shipping companies with an efficient and effective means of preparing their crew members for their duties at sea.
What is bridge resource management training?
Bridge Resource Management (BRM) is a type of training that focuses on the effective and safe operation of ships.
It is designed to improve communication and teamwork amongst the bridge team, enhance situational awareness, and develop decision-making skills in complex and challenging maritime situations.
BRM training covers topics such as risk assessment, stress management, and emergency response procedures, and helps bridge teams to better understand and manage the risks associated with ship operations.
The ultimate goal of BRM is to prevent accidents and incidents and to promote safe and efficient maritime operations.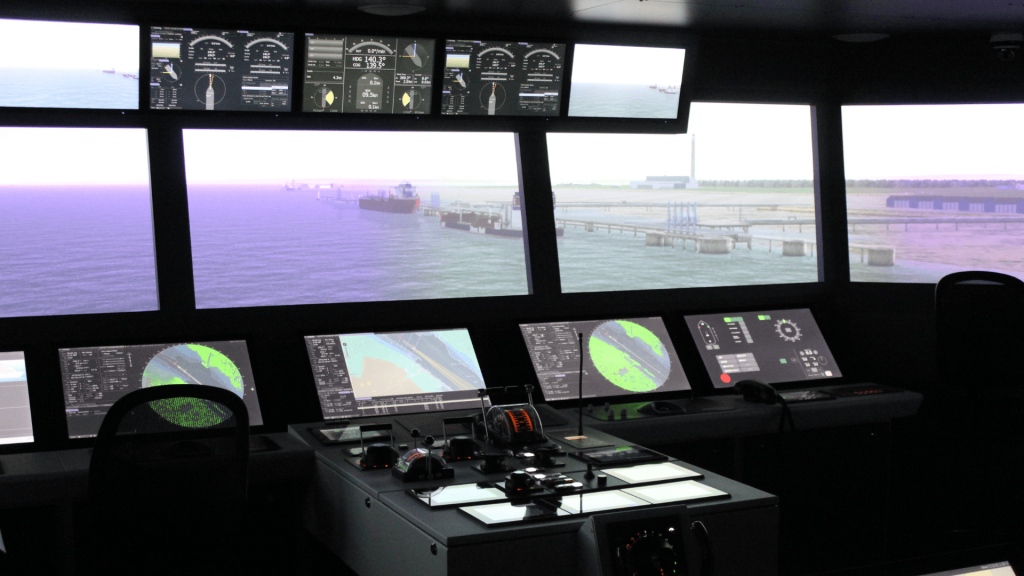 What is a safe watchkeeping course?
A Safe Watchkeeping course is a maritime training program that teaches the skills and knowledge needed to maintain a safe and efficient deck watch on a vessel.
The course covers topics such as navigation, communications, checklists/procedures, and environmental awareness.
The goal of the course is to equip sailors with the necessary skills to carry out their duties effectively and safely, helping to prevent accidents and incidents at sea.
What areas of safety do you think could be improved by using a simulator?
Having many delegates and companies from all different areas of the world we think that some aspects still need additional resources to mitigate potential accidents at sea, areas that should be looked into for future training can include:
Emergency response training – simulators can help prepare crew members for emergencies such as fire, man-overboard, or vessel grounding.
Environmental awareness – simulators can raise awareness about environmental issues such as oil spills and help prepare crew members to respond to these incidents.
Why should delegates choose to train with the MSA?
The Maritime Skills Academy Portsmouth offers delegates the advantage of its 35 years of heritage in the maritime industry.
This experience and expertise allow us to provide top-quality training and resources tailored specifically to each client, giving delegates the opportunity to enhance their skills and knowledge in a practical and hands-on environment.
Introducing company procedures, and working terminology with a focus on safety and best practices, delegates can expect to leave the academy with a thorough understanding, as well as the tools and confidence to succeed in their companies.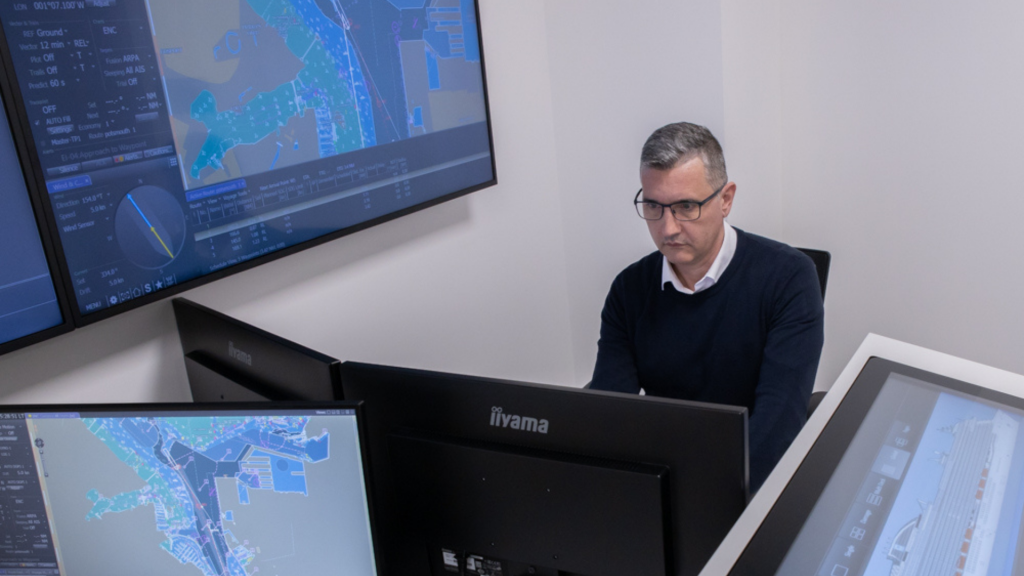 About Captain Josip Kulas
Captain Josip Kulas is the Director of Training and Simulation at MSA Portsmouth and is an experienced shorebased cruise ship maritime professional, knowledgeable and experienced in all aspects of cruise industry.
Capt. Kulas' key achievements include successfully developing and running all commercial and operational aspects of the Maritime Simulation Training Centre and performing maritime audits as lead auditor.
He has also delivered a number of different courses as senior instructor including BRM, Ship Handling Conventional and Vessel Resource Management and successfully performing lead investigator duties during Navigational Incident Investigations for different cruise clients.
---
Sign Up For Updates, News & Event Invitations