Local school pupils visit as part of Maritime UK Week
This week, over 150 KS2 pupils, aged 10 and 11 years old, from local Dover schools visited the Maritime Skills Academy in Whitfield, as part of Maritime UK Week.
Pupils watched a selection of Water Safety demonstrations
Teachers from the schools took part in pool-based sessions
Children discussed Maritime career options
Yesterday (Wednesday 12th October) 100 children from Aycliffe, River and Temple Ewell Primary schools visited the MSA facilities (part of the Viking Maritime Group) to watch demonstrations by the on-site Trainers, of elements from the Personal Survival Training course.
On Friday 14th October, the second and final Open Day, the facilities will also host pupils from Lydden, Guston and Barton Primary schools.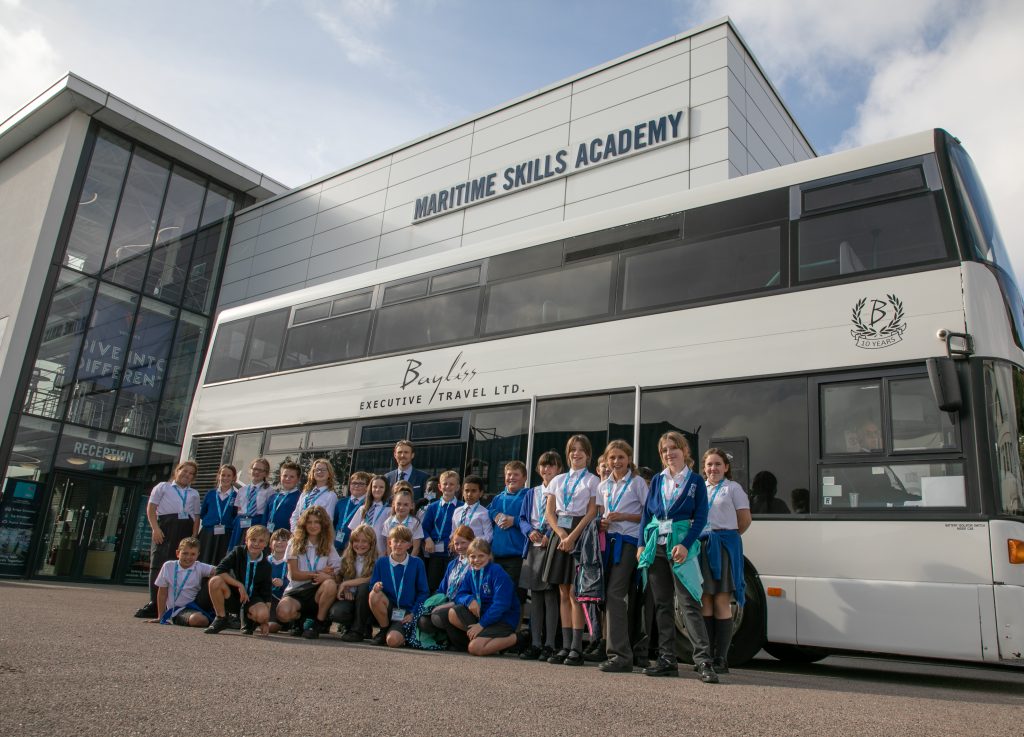 As part of Maritime UK week, the business reached out to local schools to invite them to the Open Days to raise awareness of water safety and maritime careers. The awareness week is an important event in the maritime calendar and one that was essential that the business played a part in, to raise awareness of water safety, specifically being a coastal town, and to talk about young people about careers at sea.
Matthew Jaenicke, Group MD of the Viking Maritime Group said "Maritime UK week really highlights the importance of the Industry. It is responsible for facilitating 95% of the UK's global trade, is an important part of everyone's lives and one at Viking that we're proud to have been part of for over 30 years.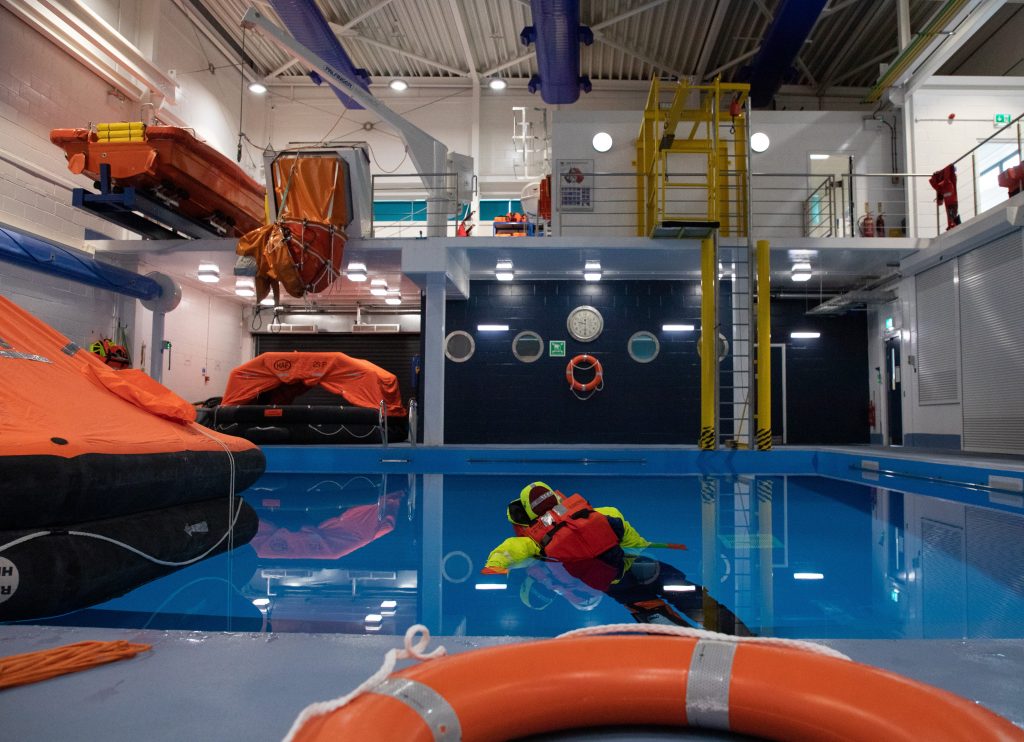 The training demonstrations that the children watched, and that their teachers also took part in, is a mandatory course for all seafarers to undertake before they go to sea – so it really does provide a solid basis for water survival techniques.
"We're also fortunate at Viking that we have a knowledgeable team of staff, some that have experience at sea in different positions, from Cadets to Captains, who also spoke with the pupils about why the training was so important and what exciting opportunities careers at sea can offer.
"It was also wonderful to be able to open our training pool to the schools for these days and to witness the excitement and engagement from the pupils – the centre really came to life. I'm sure the children took away some key learnings from the session and who knows, some may embark on a career at sea!"
Mrs Angela Matthews, Head Teacher of Temple Ewell CofE Primary School said "The opportunity to visit the MSA was a wonderful chance for our Year 5 and 6 pupils to visit a local business and learn some vital, life-long skills that could essentially help save lives. It supports our strong sports curriculum, and this visit has enriched that learning. We are very aware of where the children live, and these life-saving skills in open water are vital.
"A lot of our children have relatives that also work in the maritime industry, for local ferry and cruise companies, and encouraging them to also think about their career options is wonderfully aspirational. Our links with our local community as a small village school is also an important aspect of our curriculum offer and one that we will continue to focus on and maintain."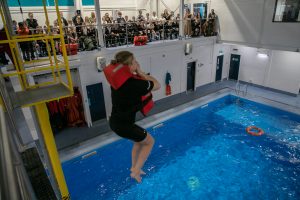 The training course that the pupils watched included:
The importance of a life jacket
Life raft entry & casualty rescue
How to get casualty safely into a raft
Righting a raft
Lifebuoy and rescue line demonstrations
Ship alarm signals
And a final exercise scenario accompanied by Thunder, Lightning, and rain.
For more information on Maritime UK week please see www.maritimeuk.org/week, or watch the full video on our YouTube Channel.
---
Sign Up For Updates, News & Event Invitations