Tugboat Safety: Why It's Important and What You Can Do To Improve
On November 10th, the UK Chamber of Shipping will be hosting the British Tugowners Association Annual Safety Seminar with the purpose of this event to inform mariners about tugboat safety issues affecting the UK tugboat industry and arm them with lessons learned from decades of experience and recent incidents.
At the Maritime Skills Academy, we're committed to minimising risks in the tugboat industry through rigorous training and development programmes.
In this article, we'll be raising awareness about the dangers of not adhering to best practice safety procedures when working with tugboats. We'll also be giving an overview of what the Maritime Skills Academy does to minimise risks and create a safer environment for all.
Let's dive in!
The Dangers of Tugboats
NovaTug is a tugboat manufacturer based in the Netherlands that wanted to use real-world tugboat incident data to inform their designs and make them safer. The problem is that no one was documenting tugboat data, so it was impossible to tell how dangerous tugboats were (and why).
The solution? NovaTug started a database for information about every global tugboat incident.
Since they started documenting Maritime incidents in 2018, the company has identified more than 220 tugboat incidents – many of which have unfortunately resulted in fatalities. While it's easy to chalk these incidents up to "bad luck", the reality is that most of them could have been prevented with better safety procedures.
The fact of the matter is this: working with tugboats can be dangerous. There are many potential hazards that can lead to serious injury or death, such as:
coming into contact with moving parts
slips, trips, and falls
exposure to noise and vibration
collisions and groundings
exposure to toxic chemicals and fumes
These dangers are always present, but they're magnified when best practice safety procedures are not adhered to. This is where training and safety procedure awareness comes in.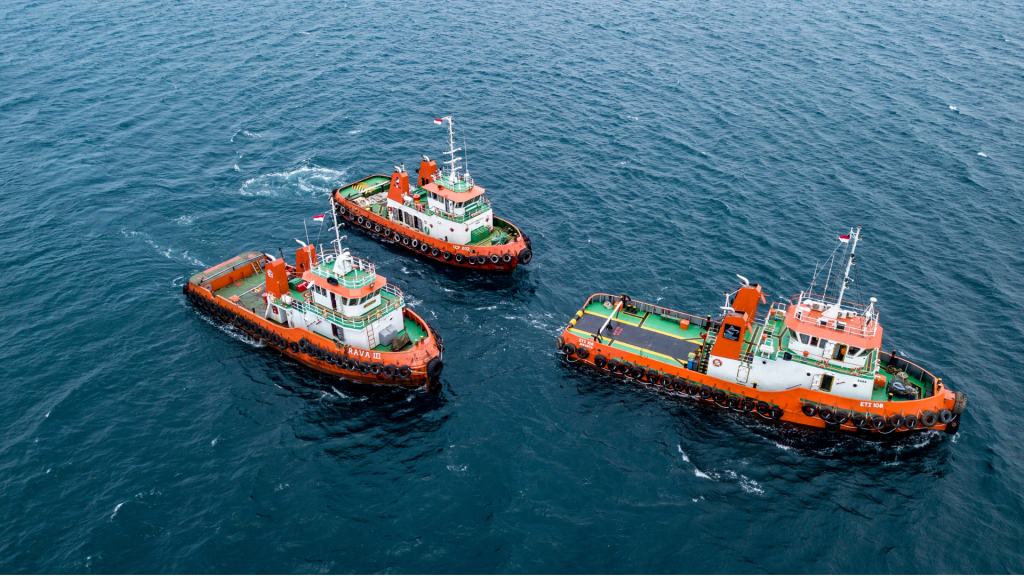 The Importance of Training and Safety Procedure Awareness
Working with tugboats requires a great deal of skill and knowledge. It's not something that can be learned overnight – it takes years of experience to become a master.
This is why the Maritime Skills Academy offers comprehensive training programmes that cover everything from the basics of working with tugboats to advanced tugboat manoeuvring techniques. We also offer regular refresher courses to keep our students up-to-date with the latest best practices.
Some of the courses and learning resources we offer include:
TUGS is a computer-based simulator that uses realistic 3D graphics to recreate the experience of working with a tugboat. It's an invaluable tool for learning the basics of tugboat operation, as well as advanced manoeuvring techniques.
TUGS is complete with Rolls-Royce controls and genuine Damen hard wear to give students the most realistic experience possible. The simulator supports a range of training exercises, including:
offshore tugging and towing
ship assistance work
high speed escort work
operating various anchor equipment
oil rig and platform moves
integrated tug master and pilot training
The Maritime Skills Academy's STCW Basic Safety Training (BST) course is designed to give students the skills and knowledge they need to work safely on board a vessel thus improving their tugboat safety.
The course covers a range of topics, including:
personal safety and social responsibilities
firefighting and fire prevention
personal survival techniques
first aid
elementary first aid
It's important to note that the BST course is a legal requirement for anyone who wants to work on board a UK vessel—including tugboats. But beyond the legal requirement, taking and retaking the BST will help keep you and your crew safe at sea.
According to the data collected by NovaTug, the majority of incidents involving tugboats are the result of accidental collisions and groundings. This is often due to a lack of understanding when it comes to ship handling techniques.
Our Advanced Ship Handling course is designed to give students the skills and knowledge they need to avoid accidents when working with tugboats. The course covers a range of topics, including:
vessel awareness
environmental risk assessment
voyage conditions
passage planning
collision avoidance
grounding avoidance
The course is delivered by experienced instructors who have a wealth of knowledge when it comes to ship handling.
They'll be able to answer any questions you have and help you develop the skills you need to work safely with tugboats and improve your tugboat safety.
Training Is the Key to Safer Tugboat Operations
Working with tugboats is dangerous—there's no denying that. But by investing in training and safety procedure awareness, you can dramatically reduce the risks involved.
At the Maritime Skills Academy, we offer a range of courses and learning resources that can help you stay safe when working with tugboats. We also offer regular refresher courses to keep our students up-to-date with the latest best practices.
If you're interested in learning more about our courses, or if you have any questions, please don't hesitate to get in touch.
We look forward to seeing you at the British Tugowners Association Annual Safety Seminar
---
Sign Up For Updates, News & Event Invitations