The areas we cover in courses include Regulatory Compliance Development and Enforcement, Marine Accident Investigation, Audits, and Inspections, Ship Refit and New Build Project Management.

Red Square Medical support seafarers with a tailored medical service that prepares, protects and makes sure that you are covered for every eventuality. www.redsquaremedical.com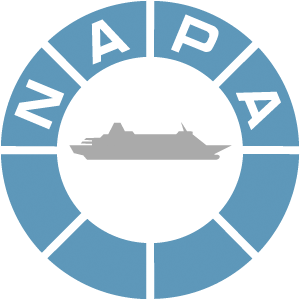 With over 30 years of operation, NAPA is a leading maritime software and data services provider for ship design, safety, and operations to enable safer, smarter, and more sustainable shipping. Our solutions are the de facto standard in ship stability management and safety data services for passenger ships. Leveraging maritime operations data, our cloud-based fleet intelligence and digital tools help ship owners, operators, and managers make more efficient and greener decisions, future-proofing their tomorrow.
For more, visit: www.napa.fi/solutions-for-cruise-ships/

The Exclusive Butler School is passionate about providing the very best training to the next generation of aspiring Butlers, as well as improving the skills of those currently working in the hospitality industry. www.exclusivebutlerschool.com 

Guardian Training is the world's largest independent fall protection and prevention partner, as well as one of the UK's leading GWO and working at heights training provider. Working with the MSA strategically aligns their needs for the highest quality with state of the art training facilities for use with GWO Sea Survival Training.

Isca Wellbeing provides mental health training and support solutions for seafarers, shipping companies and the maritime industry. They are experienced mental health trainers, using their knowledge to provide tailored mental health services to the maritime industry. www.isca-wellbeing.com
Our Success
Part of our successful approach is understanding how each company has slightly different requirements, and we take the time and trouble to discuss each client's exact needs, to ensure that the service provided is of the highest quality and value.