Damage Control Training Maritime
Location

Dover

Duration

2 days

Cost

£750 (incl. VAT) per delegate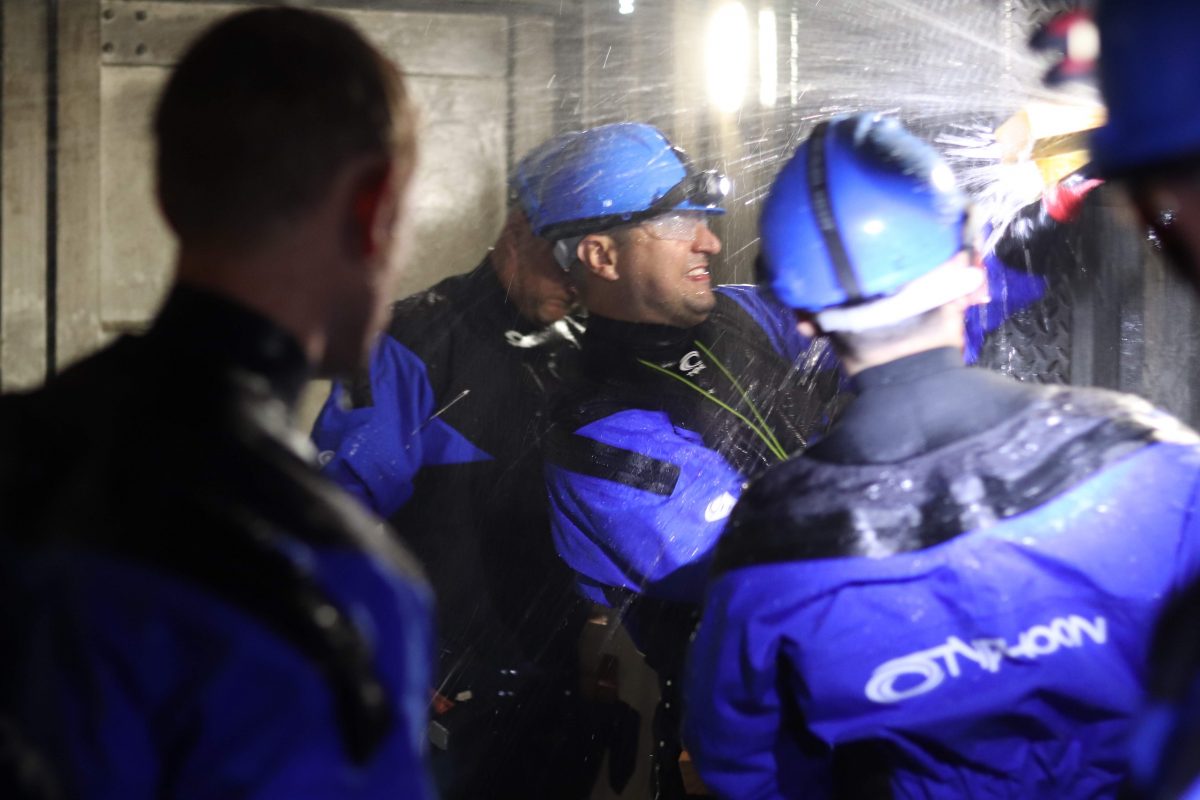 The UK's first commercially operated damage control module for the shipping industry. The module has been specifically designed to provide crew with a real life experience, with sufficient water flow and pressures whilst in a safe training environment. This is used in conjunction with the command and safety centre with full CCTV in operation throughout.
This course can help towards reducing insurance premiums for vessels travelling into polar waters. 
The aim of the course is replicate and mirror onboard ship scenarios that are the result of flooding throughout compartments onboard a vessel. These would include pipe ruptures, hull cracks, buckled hatches, bilge pipe failures and penetrating holes. This is taught through a number of practical exercises but also through theory-based classroom work. This includes containment and stability management, providing delegates with sound knowledge of damage control.
Delegates will have to use a variety of shoring, bracing, and patches to effect emergency repairs on the hull plating. The delegates will also have to properly install jubilee pipe patches, plugs, and even alternative patching and improvised patching material. Students will also have to employ dewatering pumps and educators to control the water level in the unit whilst they conduct repairs.
Use of Paratech Damage Control System (DCS)  https://www.youtube.com/watch?v=3YvhTrqYJI4 is operational at the module. This equipment brings maritime damage control shoring in to the 21st century. Speed, strength, flexibility and capability are the hallmarks of this system and is the leading shoring equipment in the world.
Exercises can be tailored to the specific operating procedures of the shipping company, making the experience replicate what the crew would find onboard ship.
The props with the training module comprise of:
Buckle hatch flooding
Horizontal tear in the hull plating
Diagonal to Vertical tear in the hull plating
Hull breach (hole) with an inward distortion of the hull plating
Pipe Ruptures
A basic level of fitness is required to complete the practical elements of the course. Download and fill in the course forms (declarations) before booking.
---
Duration
2 days (there will be refreshment breaks and 1hr lunch break each day. Hot and cold beverages provided)
£750
Inc. VAT
For 10+ delegates, please directly contact our booking team
Need Transfers & Accommodation?