Updated Fast Rescue Boat (FRB Refresher) Route 2
Location

Dover

Duration

1 day

Cost

£496 (incl. VAT) per delegate

Prerequisites

Yes - Download documents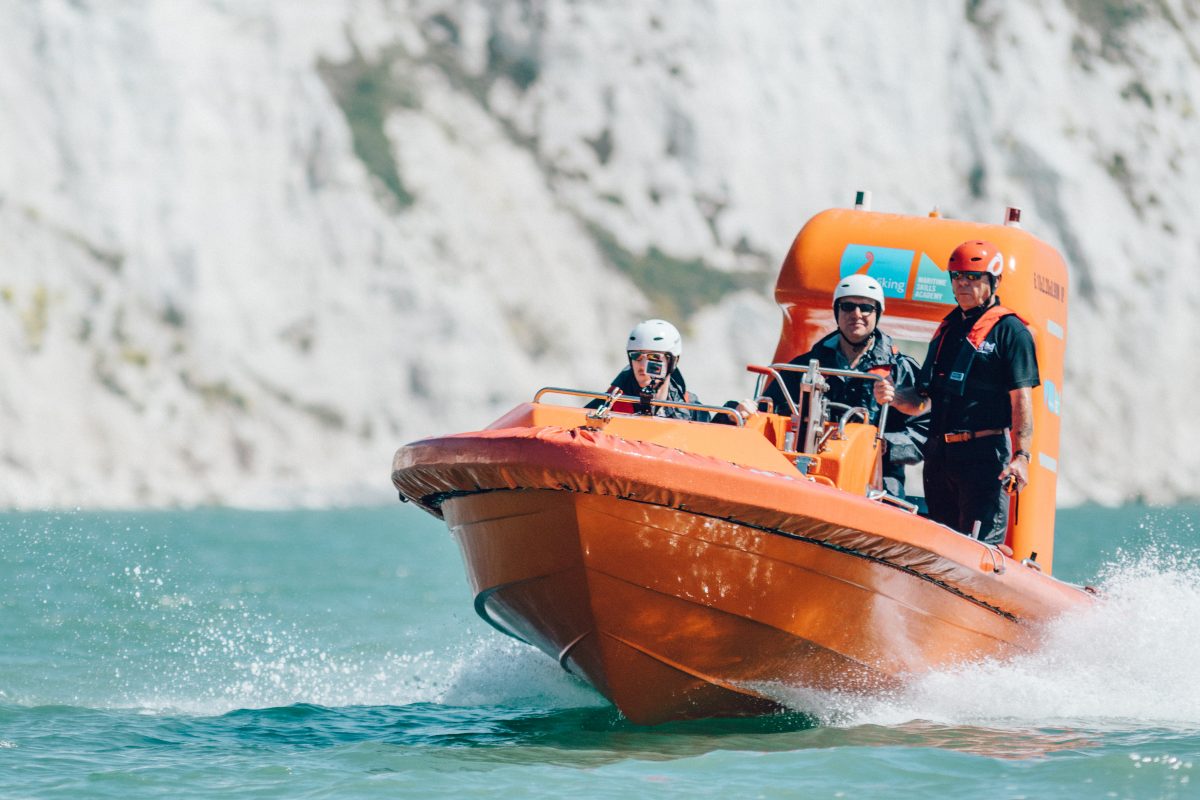 Book Course
This page only allows you to book the 1-day course.  To book the half day course click here 
Route 2 (1 day) - This route is available to seafarers holding a proficiency in fast rescue boats certificate who have not undergone the required updating training onboard ship and wish to undertake the full updating training.
Course Overview:
The aim of the course is for students to demonstrate the following:
- Take charge of launching and recovery of a fast rescue boat.
- How to prevent and manage capsize situations.
- Explain routine maintenance procedures for FRB and measures for contingency repairs.
- Carry out pre-use checks of FRB, including engines and related rescue equipment.
- Carry out PPE checks for crew and self.
- Brief crew for recovery duties.
- Recover a casualty from the water and effect their safe transfer to a place of safety.
- Undertake waterborne capsize of FRB in controlled environment.
- Carry out post capsize procedures, including righting of FRB whilst swimming in appropriate equipment.
- Re board FRB and establish control of craft and available equipment.
Our course is run with an outboard engine boat.
The course will include videos, group discussions, trainer led presentations, practical boat capsizing in the survival pool and fast rescue boat operation and handling, man overboard techniques, search patterns, weather handling, coming alongside and launching techniques.
Delegates will be assessed throughout the course.
Trainer to delegate ratio of 1:24 for theory elements and 1:8 for practical sessions.
The STCW requirement for refresher training at 5-yearly intervals must be met or sufficient onboard evidence must be provided.
Upon completion of the course you will be presented with the original certificate.
---
Duration
1 day (there will be refreshment breaks and 1hr lunch break. Hot and cold beverages provided)
---
Prerequisites
Updating training is to be undertaken by seafarers holding a proficiency in fast rescue boats STCW A-VI/2-2 certificate.
Bring the training to your doorstep
Our trainers can provide leading classroom training anywhere in the world.
Get in touch